BOOK THE LIGHT BEINGS
For your next Festival, Seminar, Seasonal Ceremony, Drum Circle, Retreat, Video Shoot, or Specialized Event.
The Light Beings Community can provide several services, modalities, and performances along a broad spectrum of events and engagements.  Within our community we feature musicians, writers, guardianship, space holders, instructors, trainers, facilitators, energy workers, guides, actors, performers, activational speakers, and so much more.  Prices vary according to the amount of people, choice of persons, modality or service, location, duration, tools and equipment, and availability.
Simply fill out the submission form above with your name, contact, event, event dates, and what you are specifically requesting from us and we will connect with you promptly to discuss an arrangement that works best for all involved.  We are grateful for your consideration in allowing us to support making your event the best it can possibly be.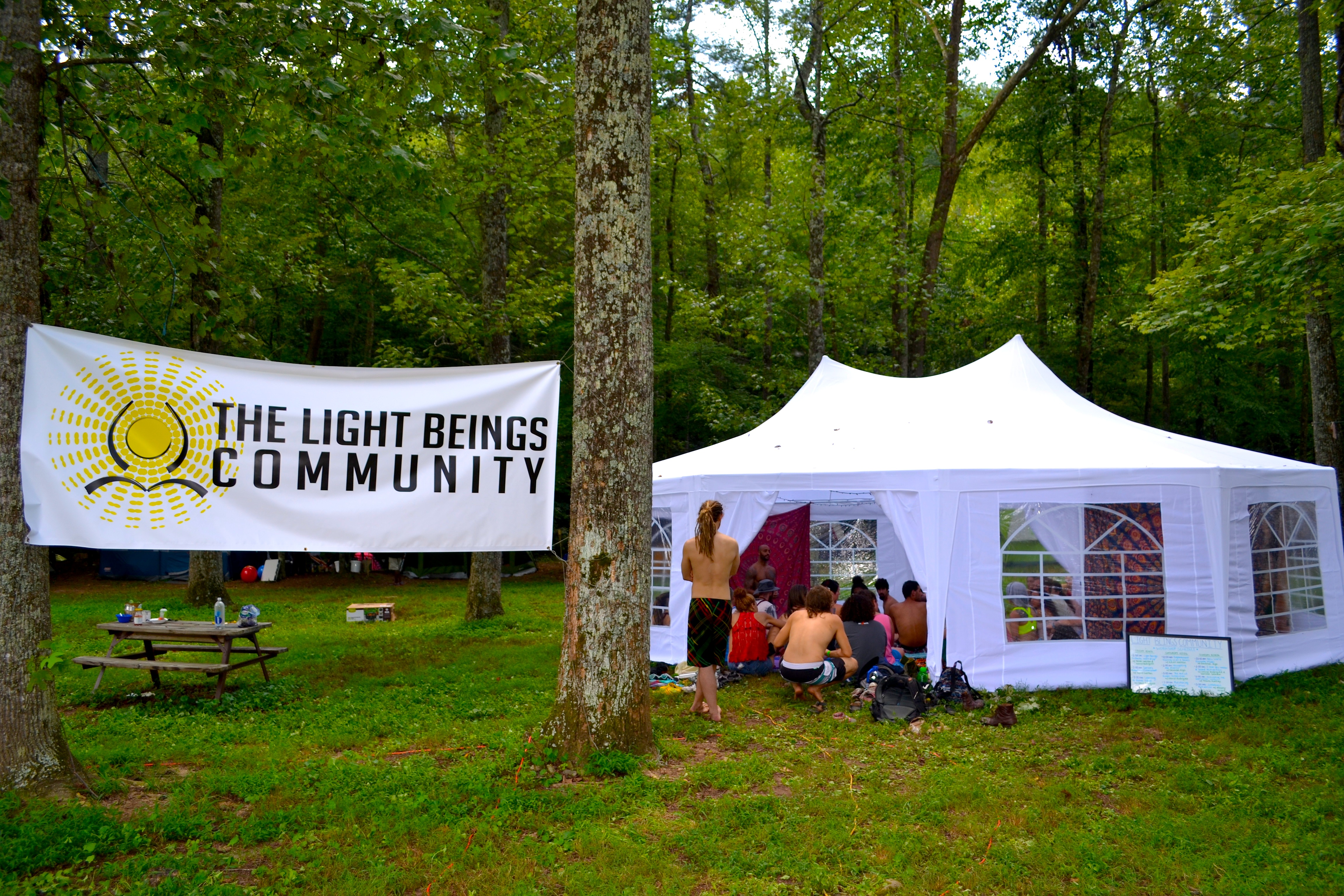 The Light Beings Community Activation Temple during the 3DL Festival in North Carolina.  In this space we provided workshops, healing hours, transformational work, private sessions, and guided meditations.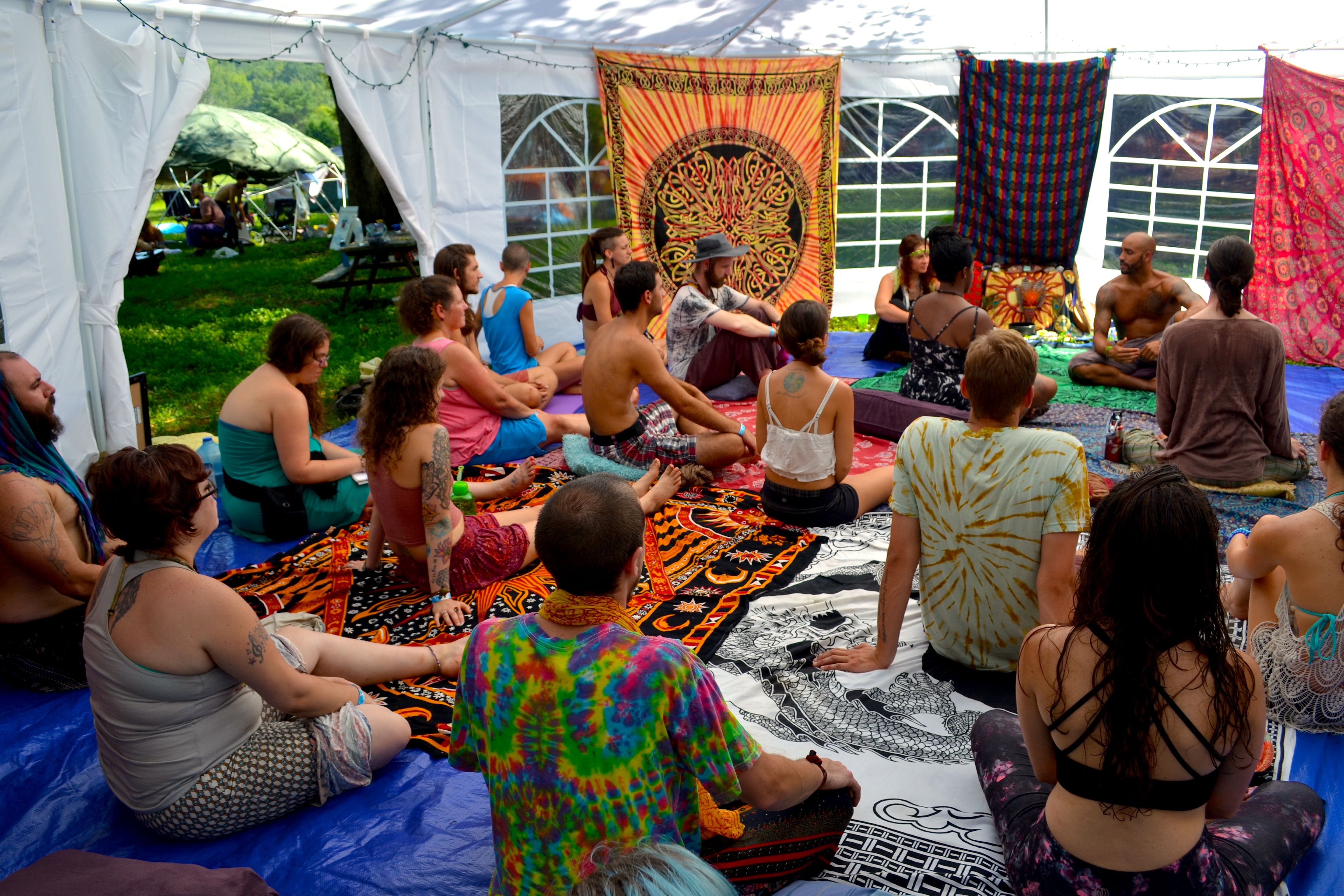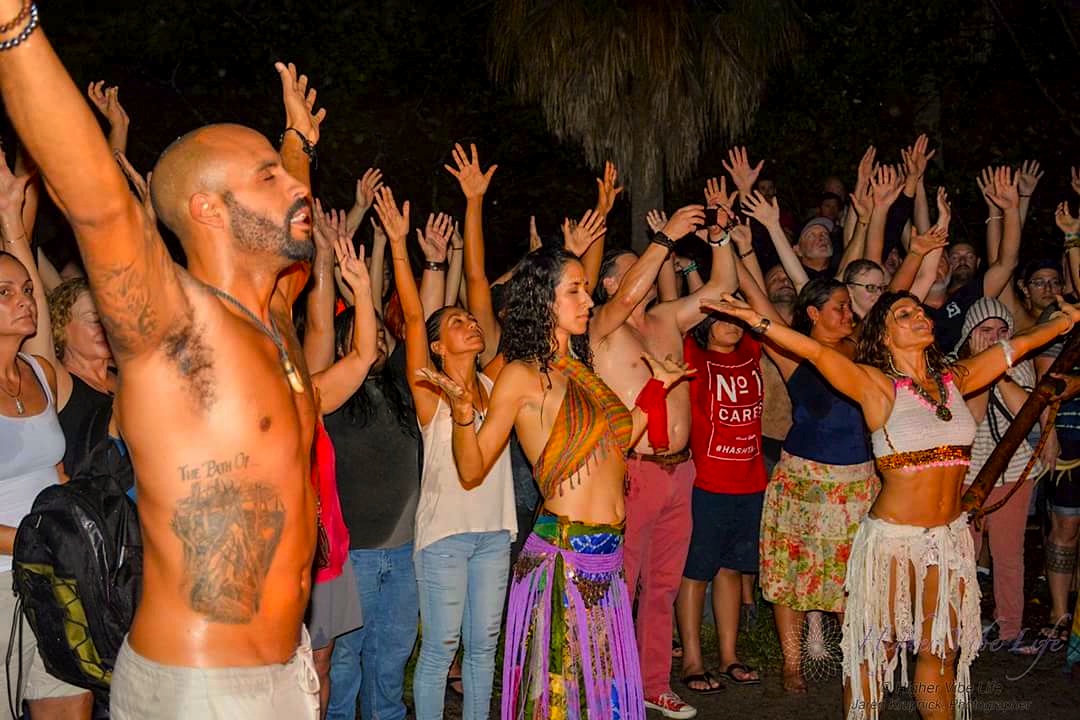 Light Beings Community Founder: Kevin Walton facilitates a Ceremony at the Tequesta Drum Circle in Fort Lauderdale, FL on the Summer Solstice.  He is accompanied by the Goddess Dancers and fellow musicians in collaboration with Higher Vibe Life.